You're tough, independent, and not afraid to get your hands dirty.
We have a job challenging enough to keep you interested and rewarding enough to make it all worth it. 
Flatbed truckers
are a different breed.
What draws you to flatbed trucking? If you're like most drivers who choose this path, it is the possibility to combine the adventure and freedom of the wide-open highway with the physicality of working with loads. 
But you also know the job has its challenges. The weather doesn't always cooperate and neither do other drivers. It is sometimes hard to spend time away from home and you miss your loved ones. Equipment malfunctions can give you headaches. 
At Gaines Express, we get where you're coming from and understand both the pleasures and the challenges of your work. We truly care about our drivers and strive to give you the best working environment possible. 
Keep reading to find out how.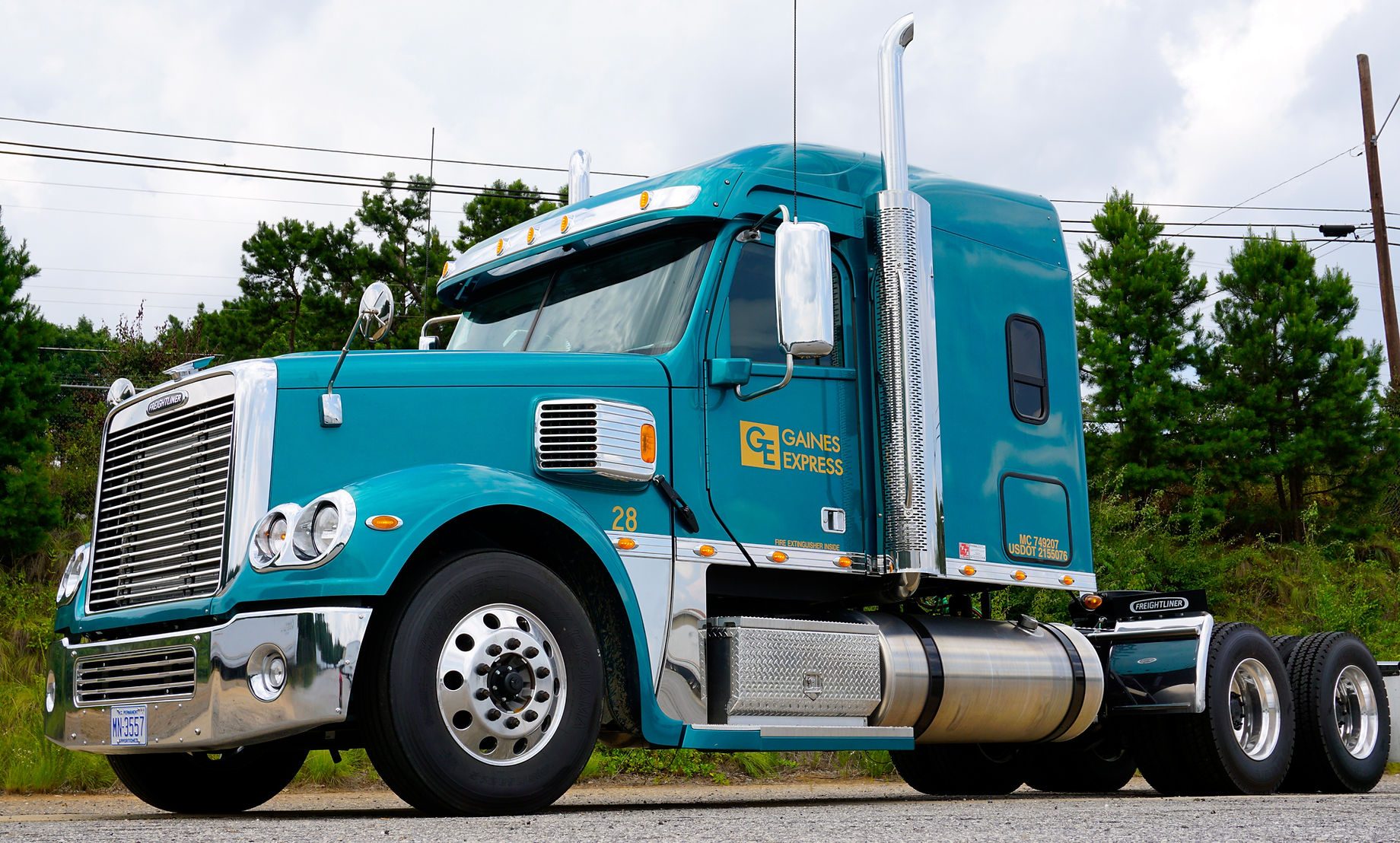 When you are a flatbed truck driver
with Gaines Express you get:
A Company that Values YOU!

 

Your Voice: We're a smaller company that prioritizes relationships. We listen to our drivers, trust them, and value their input. You'll always have access to upper-level management and be part of the conversation for everything that affects your job.

Your life outside of work: We know how important your relationships are to you. With rare exceptions, our drivers are home every week to see their families.

Your safety: Our fleet consists of newer, well-maintained Freightliner trucks to minimize mechanical problems.

 
A Company that Rewards YOU!

Earning potential: Our top drivers average $100k/year.

 

Bonus: Sign up to drive with us and get up to a $5k sign-on bonus depending on experience. We also offer a referral bonus.

 

Get paid for all your work: Compensation includes tarp and strap pay.

 

Full benefits: Including coverage for medical, vision, and dental.

 

Vacation: Receive paid vacation time.
Do I need to have my CDL ?

All truck drivers must have a valid Class A CDL to be eligible for flatbed truck driver jobs with Gaines Express. We are willing to train truck drivers who already have a CDL but do not yet have experience as flatbed truck drivers.

Do our driver's have to work on weekends?

Our policy is to give company drivers home time each weekend as much as possible. Occasionally, drivers will have to drive on weekends.

Can I get a flatbed trucking job with a DUI?

We understand that everyone makes mistakes and don't believe a DUI should be a permanent obstacle to getting flatbed trucking jobs. However, we do require that the people we are considering hiring have had no DUIs in the past three years. Safety is a top priority in the trucking industry and we want to work with drivers we know we can count on.

If I have been involved in an accident, can I still be a flatbed truck driver?

Candidates for flatbed trucking jobs with Gaines Express must be free from major moving violations for the past three years. So if your accident is recent, we won't be able to offer you a position.

Is being a flatbed trucker driver a good job?

Being a flatbed truck driver can be a great job. Flatbed driving jobs usually offer great pay and excellent benefits, including safety bonuses and other incentives. If you work for the right company, they'll do everything they can to make sure you're home weekly and have a schedule that works for your family. You get to explore the country and be paid to do it.

Flatbed truck driver jobs are not for everyone, though. The work involved in hauling freight can be physically demanding and you will spend a lot of time alone. For some drivers, those are good things, but for others, they would be obstacles. Before deciding to become a truck driver, you should think carefully about the kind of person you are and what flatbed truck drivers have to do. If you think it would be a fit, you might be ready for a satisfying career as a flatbed driver.

What is special about flatbed trucking?

Most trucking companies specialize in dry-van trucking, which uses the enclosed trailer you are used to seeing on the freeway. It's the standard way to transport many consumer goods and any materials that can't be exposed to the elements. Some companies will have a flatbed division while others are specialized in flatbed trucking.

Flatbed trailers lack a roof and sides and are often used for hauling heavy or oversized loads -- things like machinery and construction materials. (They can, however, be used for lots of other types of goods as well). Flatbed trucks make loading and unloading easy because there are no sides to get in the way.

A flatbed driver needs to both know how to drive the truck and also to know how to load, secure, and unload freight.

I am interested in becoming a flatbed truck driver. How do I get started?

Start by reading the response to the question just above this one. You should try to understand as much as you can about what being a flatbed driver involves and whether that would be a good fit for your personality, interests, and family situation.

It is helpful to know there is a basic distinction in truck driving jobs between over-the-road drivers, who take loads long distances, and local drivers who make deliveries in a small geographical area and tend to be home at the end of the day.

If you think you'd like to pursue it, the first step is to get your Class A CDL. This is a special license for operating the kinds of large trucks and trailers you see every day on the freeways. There are many programs out there that offer training to get this certification. It should take you around two months.

Once you have your CDL, you can begin looking for jobs. There is a lot of demand in the trucking industry for competent, reliable drivers. If that sounds like you, you won't have any problems finding a position.

Most drivers begin by driving for a company using that company's equipment. As you gain experience and find that you enjoy trucking, you may decide to become an owner-operator who owns the truck you drive. That involves a lot more expense, of course, but it is also possible to make more money.