The Strongest Link in Your Supply Chain
We know how much your cargo matters. That's why we treat every load like it was our own, leveraging our decades of flatbed trucking experience to deliver everything from raw materials to end products safely and reliably. The result? You can stop worrying about transport and focus on growing your business.
Your Challenge —
Our Solution
Transportation is a vital part of your business. When it isn't handled competently, your costs in damaged materials or delays can be significant. On top of that, not being able to count on your transportation partners makes planning a challenge and gives you added stress that you just don't need.
Gaines Express was built on the conviction that safe, reliable service should be the first priority. Though we can handle high-volume needs, we're small enough to be personally involved in managing loads and to have a real relationship with each of our drivers and customers. We stay close to the action for outstanding quality control.
We're also proud to be accessible to you at every stage of the process of working together. If you have a concern, you'll be able to talk to someone who knows what is going on and is in a position to do something about it.
If that sounds like the kind of flatbed trucking company you'd like to work with, we'd be delighted to talk about your shipping needs.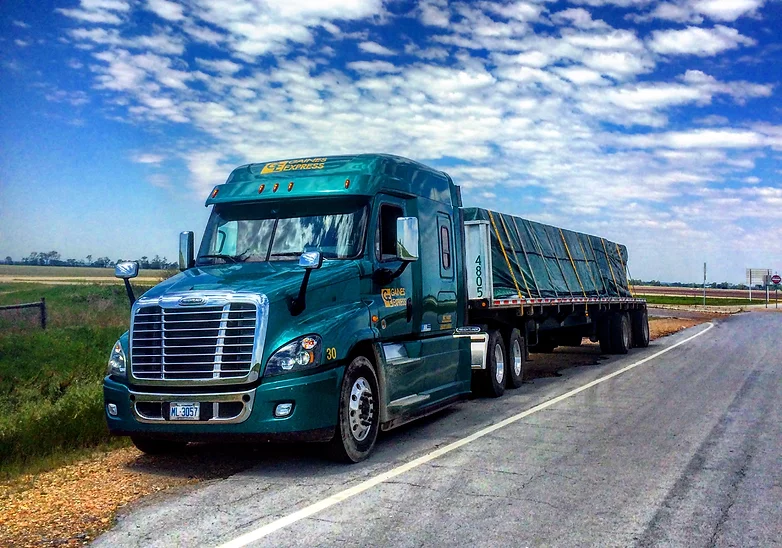 Hands-on Management

As a smaller company, our management is engaged with the details, from overseeing loading to caring for our drivers. We're here to ensure quality and safety every step of the way.

Accessibility

You'll work closely with the owner and management from your initial contact through to successful delivery. Our tight communication means you'll never be left in the dark about what's going on with your shipment.
A focus on relationships

Whether with our customers or our drivers, we put people first. Our conviction is that a successful business is built on long-term relationships with satisfied customers and happy drivers.

Reputation

We've built the Gaines name over three generations by delivering consistent, competent service, one load at a time.
Frequently Asked Questions
Which geograpghical locations do you serve?

We focus on North America, offering flatbed deliveries anywhere in the continental United States. Our offices are located near the East coast in Hickory, North Carolina. 

What kinds of materials can you haul?

Our flatbed trucks haul a wide variety of loads. We've transported building materials, wood and steel products, machinery, and even bees. If you need to send flatbed freight, chances are we can help. 

What sets you apart from other flatbed trucking comapnies?

If you shop around, you'll find that most flatbed trucking companies are in the same ballpark when it comes to price. The real difference between providers comes down to service.

Successful trucking companies consistently deliver customers' freight safely and on schedule. Gaines Express is small enough to be able to give individual attention to every load, ensuring quality. We also pride ourselves on close communication with our drivers and our customers, so you always know what's going on. 

In addition, our meticulously maintained, modern equipment helps ensure mechanical reliability , avoiding unnecessary delays. 

All of these features help make Gaines Express one of the best flatbed trucking companies on the market. Our industry experts can help move your business forward. 

What is special about flatbed trucking?

Most trucking companies handle what is called dry-van trucking. A dry van is the enclosed trailer you see most often on the freeway. It is used for freight transportation for a wide variety of consumer goods and other freight that can't be exposed to the elements. 

Flatbed trailers have no roof or sides and are typically used for hauling heavy or oversized loads of things like machinery and building materials (though they can be used for a wide variety of goods). A flatbed truck is also easy to load and unload since there are no sides to get in the way.

Some trucking companies will handle both dry-van and flatbed trucking services. There are advantages, however, to being specialized, and flatbed companies devote their energies to this single type of trucking. A flatbed trucking company will have expertise in the details of loading, securing, safely transporting, and unloading exposed loads and precious cargo. Top flatbed trucking companies will also have drivers who specialize in this particular kind of trucking and be able to provide logistics services as well.